Avalanche Andretti Formula E Announces Partnership with NAGASE Group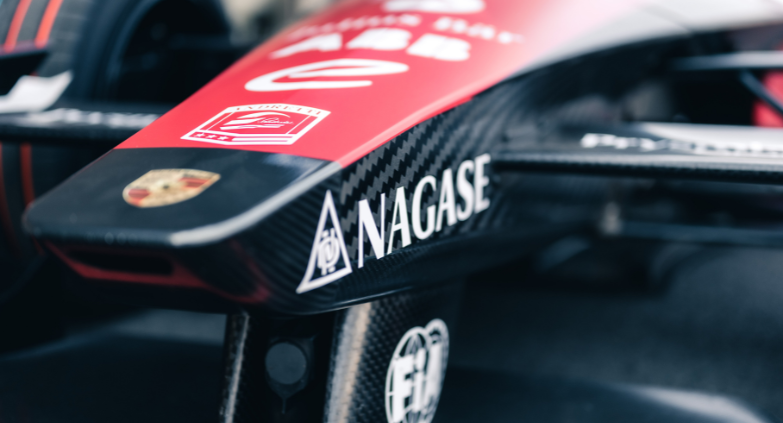 02.06.23
—
INDIANAPOLIS (February 7, 2023) - Avalanche Andretti Formula E announced today an official partnership with NAGASE Group, a global leader in innovative products and solutions through their expertise in chemicals, plastics, electronics, automotive and life sciences with more than 100 group companies and over 7,000 team members around the world, for the 2022/2023 ABB FIA Formula E World Championship.
Spanning 30 countries and regions, NAGASE Group is connecting the world with high-end materials and technologies, while creating a platform for sustainable growth. NAGASE Group believes in the power of combining science and great people to create customized solutions for the world's changing economic, environmental and social needs, all values that clearly align with Avalanche Andretti Formula E as a team and as an entrant in the ABB FIA Formula E World Championship.
NAGASE Group will be featured on both Avalanche Andretti Porsche 99X Electric entries throughout Season 9, making their first appearance at the upcoming Greenko Hyderabad E-Prix for Round 4 of the ABB FIA Formula E World Championship.
DOUG BRESNAHAN, CHIEF COMMERCIAL OFFICER, ANDRETTI AUTOSPORT:
"We are delighted to have NAGASE Group join the team. It's clear that the values of the family-owned NAGASE Group align perfectly with those of Andretti including family legacy, the pursuit of excellence, performance and sustainability. We look forward to kicking off this partnership and working together."
TIMOTHY J. WILLIAMS, MANAGER, GLOBAL MARKETING, MARKETING PROMOTION DEPARTMENT :
"When looking for a partner to help us tell NAGASE's story to the world, no one stood out to us more than Avalanche Andretti Formula E. As a winning team focused on excellence and performance — with deep ties to sustainability — this racing team embodies everything NAGASE stands for. We're excited to partner with them in their pursuit of a world championship and a brighter future."