James Roe Signs with Andretti Autosport for the 2023 INDY NXT by Firestone Season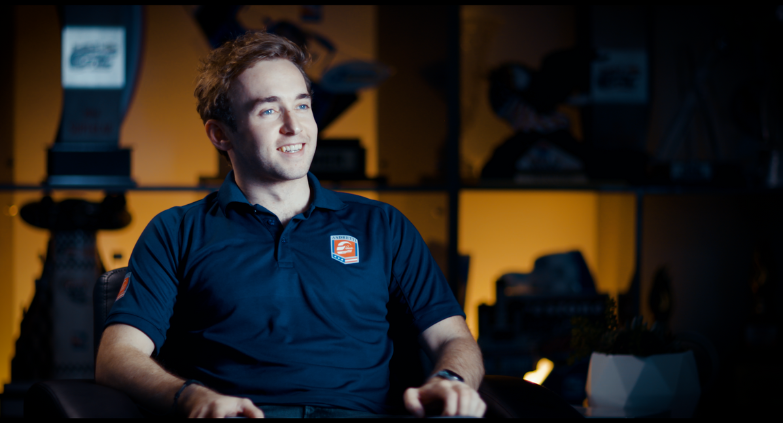 01.04.23
—
INDIANAPOLIS (Jan. 4th, 2023) – Andretti Autosport announced today that James Roe will join the championship-winning team for the 2023 INDY NXT by Firestone season. Roe will pilot the No. 29 Topcon Andretti Autosport Dallara rounding out Andretti Autosport's INDY NXT by Firestone lineup.
Hailing from Ireland with a dream of racing in the NTT INDYCAR SERIES and the Indianapolis 500, Roe began his American racing journey in 2018 in the F2000 Championship Series before moving into the FIA Formula Regional Americas Championship and Indy Pro 2000 Championship. The Irish driver recorded numerous wins, pole positions and podium finishes while working his way to INDY NXT. While the 2023 season will be Roe's first full-time appearance in the INDY NXT by Firestone Series, the 24-year-old made his INDY NXT debut in 2022 competing in the first half of the season.
Topcon Positioning Group, an industry-leading designer, manufacturer and distributor of precision measurement and workflow solutions for the global construction, geospatial and agriculture markets, joins the INDY NXT program after first partnering with Roe in 2019.
The Andretti Autosport INDY NXT camp proved strong in 2022 earning Rookie of the Year honors, second and third in the championship standings and all four drivers securing at least one victory. Andretti Autosport has won championships in each of the Road to Indy development ladder series, having earned three championships in the INDY NXT by Firestone Championship, one in the Indy Pro 2000 Championship Presented by Cooper Tires (formerly Pro Mazda) and one in the Cooper Tires USF2000 Championship.
Roe and already confirmed Andretti Autosport teammates Louis Foster, Hunter McElrea and Jamie Chadwick will kick off the 2023 14-race INDY NXT by Firestone season on the Streets of St. Petersburg on March 5.
Michael Andretti, CEO and Chairman, Andretti Autosport:
"It's great to have our full lineup set and we're excited to welcome James and Topcon to the Andretti family to round out our 2023 INDY NXT team. He has strong INDY NXT experience to build on and we are looking forward to seeing what he'll be able to do in his sophomore season."
James Roe, Driver, No. 29 Topcon Andretti Autosport Dallara:
"I'm incredibly excited to be joining Andretti Autosport for the 2023 INDY NXT season with Topcon. To join a global team as successful as Andretti Autosport and align myself with their iconic brand is a massive moment for my career, both on and off the racetrack. We've put in a tremendous effort to get to this point, and I want to thank Michael Andretti, J-F Thormann and Rob Edwards for the opportunity. I'd also like to thank Topcon for their continued support and I look forward to the challenge that lies ahead. I have full confidence that we have all the right ingredients for success."
Ray O'Connor, President and CEO, Topcon Positioning Systems:
"James has been and will continue to be an integral part of Topcon. His passion for motorsports has served as an example to continue pushing the boundaries of what is possible and to do so with dedication. His partnership with Andretti Autosport brings a lot of excitement to the halls of Topcon and we are looking forward to seeing James compete on track and forging new relationships with those at Andretti Autosport."