Marco Andretti leads Honda's Fast Nine assault in Indy 500 qualifying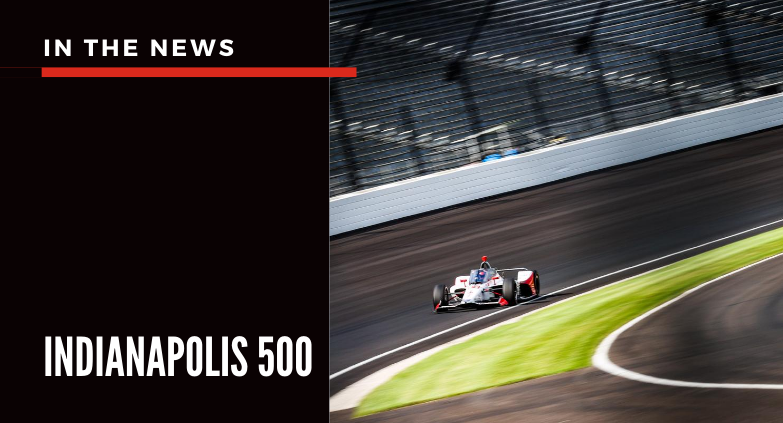 Photographer: Spacesuit Media
08.15.20
—
Led by its Andretti Autosport brigade, Honda engines dominated the first day of Indy 500 qualifying Saturday at Indianapolis Motor Speedway.

Through the first three hours of time trials, Marco Andretti held the provisional pole with a four-lap average at 231.351 mph in his No. 98 Dallara-Honda, and the next four spots went to teammates Ryan Hunter-Reay (231.330), Alexander Rossi (231.268) and James Hinchcliffe (231.195).

"It's because of the car they put together," Andretti said. "I was able to just do my job. Man, when it all comes together, it's beautiful. The balance was great. The power, Honda brought it this year, so thankful to them. Just have to nail it. Today the goal was top nine."
That remained the goal for his father. The owner of Andretti Autosport vowed his work wouldn't end until all six of his cars were in the top nine that will battle for the pole position in a one-hour session at 1 p.m. ET Sunday on NBC.

With all 33 cars having made at least one qualifying attempt, Colton Herta was in 10th, and Zach Veach was 15th with three hours remaining in Saturday's session.

After going winless with his five full-time cars through the first six races this season (following only two victories last year), Michael Andretti said his team was unsure it would be so fast in qualifying until Friday's practice.
"Honda did a tremendous job," he said. "We were behind last year, but they worked hard over the offseason and gave us the car to be where we are. The team worked hard. Honestly, it's really crazy. We got a little bit more confidence every day.

"Yesterday we had a lot of confidence, and our goal was to put six in the top nine. It's just been amazing. So happy and proud of all the hard work the team has done. Honda really did a great job of giving us the power this year."

Dispelling predictions that his early afternoon draw would make a fast lap impossible because of a slick track in hot weather, Marco Andretti opened with Saturday's first 232 mph lap around the 2.5-mile oval.

"Blew me away," Michael Andretti said. "That first lap was amazing. We were all shocked by it. The last two laps he was driving the heck out of it. It was really loose, but he still hung with it. He's got a lot of laps around here, and he needed all that experience to do what he did today, and he did a great job, so I couldn't be happier right now."
Read More...